First contact in Social Media. How to?
Hello friends!
In this article, I want to engage you in advancing your messaging skills on social media. At Hire&Flare, we use the most modern and practical methods. Our IT recruiting team has regular sync ups, which help us share experiences with one another, so let me split up a few main pieces of advice in social media communication.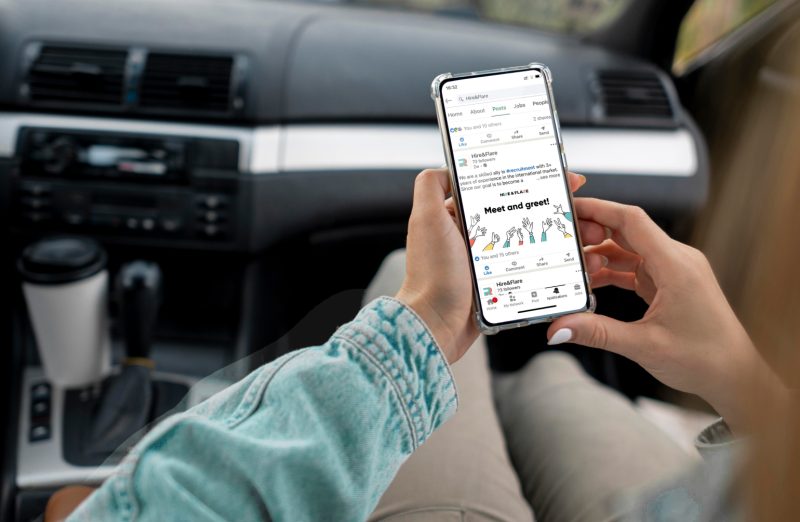 Tip 1. Use a couple of sources for connection.
You ask me why? Let's imagine that YOU are a qualified talent with suitable experience. Are you always online on LinkedIn? Of course not. If you have a regular job, you don't use it everyday, just once per long period of time. I saw a lot of determined recruiters who have had a hundred candidates in the pipeline, but no one has answered. So try using alternative methods of contacting your candidates.
Tip 2. A welcome message is a must!
It's a modern rule of good manners for a technology search firm. It's like an acquaintance in real life. It has to consist of the information about your position, company and reason for adding a particular person to your contacts.
Tip 3. Needed information in your proposal.
Your IT recruitment services must be professional. Try to provide all possible details about the vacancy but in laconic terms. It has to include info such as: position name, project approach, team, technology stack, budget and a link to your vacancy or company.
Good example:
"Name, good afternoon 🙂 Thank you for adding.
We are with the company searching for a vacancy name for a British project. Domain: FinTech. The team collects large arrays of financial data from various resources and processes. It enables users to analyze them in a customized version that will be convenient.
This solution also helps to plan future expenses, as well as regulate the results of the company in times of crisis. Business trips to London are possible.
Team: ________________.
Tech Stack: ______________.
Vacancy link: ___________.
Can I offer to discuss the position?"
Tip 4. Call to action.
Include a question at the end of each message. This trick helps to encourage qualified talent to provide an answer. You can use this tip at every stage of chatting.
Tip 5. Follow-ups.
Don't forget to remind your candidate about communication with you. Why? We are all human, that's why we can be busy, forget to answer, or just miss notification on our phones.
---
It's just the top of the iceberg of what our research at #HireandFlare looks like, and I will share more tricks in the future, let's keep in touch!